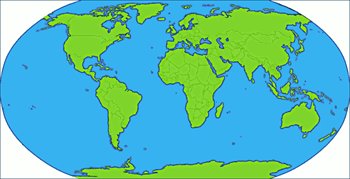 My friend Sue is on a work assignment in India. Her trip precipitated an online discussion among a group of us about traveling there. It got me thinking about my international travel experiences and what they forced me to do.
I remember being scared witless in a taxi whirling amidst rickshaws, busses, cows, pedestrians and much other craziness. I really hoped the driver I could barely communicate with was up to the challenge. And he was. I learned that traveling requires trust in complete strangers.
It also makes you to rely on the kindness of these total strangers, many with whom you can't even hold a decent conversation. Which leads me to something else international travel does, especially travel to remote third world countries: it forces you to communicate non-verbally. Using and interpreting non-verbal cues improves with time on the road. Travel definitely cultivates problem solving skills. Sometimes you hear these same skills called decision making and there is some overlap with conflict resolution skills, all competencies especially important to organizations. And the more alien the environment, the more you must problem solve on your own. Or with the help of your traveling companion. Probably don't even need to mention what is learned about diversity and other cultures through world travel but I'm throwing it in because it is so powerful.
These and other lessons are why international assignments are often part of leadership development programs.
If you have traveled and believe you have cultivated any of the above as a result, reflect it on your resume.
I taught at LSU for 11 years and shared this with every section of every class I ever taught: Do as much international travel as you can possibly do. The younger you can start, the better. If you think you don't have money at age 20 or 21, just wait until you have a mortgage and kids. And, it's harder to travel cheaply and nimbly when you are old.
I did Semester at Sea twice – Spring 1983 and Spring 1984 – and was never the same. Check your university and others for travel-study programs. It's a great way to get credit.  Apply for as many scholarships to these as you can.
What have you learned from globetrotting?
If you have a travel experience to share, I would love to hear it. If you are planning a trip I would love to hear about that too!.
Bon Voyage!