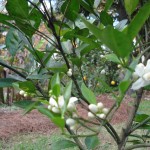 Spent a week last month doing Myers-Briggs Type Indicator (MBTI) Practitioner Certification training. It was a cool week; thanks Sherrie H! You probably know that the MBTI is one of the most popular and well-known personality type instruments in the world and is based on the work of Carl Jung.
One of the MB type dichotomies is Judging/Perceiving (J/P) which indicates a person's preferred way of dealing with the outer world. Traditionally, American business and industry has valued the J side.
Characteristics associated with those who have a preference for judging include:
scheduled
organize their lives
systematic
methodical
make short- and long-term plans
like to have things decided
try to avoid last-minute stresses*
It makes sense that studies examining type preference of managers, business owners, & MBA students show an overrepresentation of Judging types. Clearly, characteristics associated with a preference for J are of great value to business.
It is interesting to consider the J/P dichotomy in light of new thinking about starting and managing a business, especially entrepreneurial ventures. I'm thinking specifically about the concepts agile and LEAN which are pretty popular buzzwords these days. Agile refers to being adaptive and rapid and flexible. The idea of LEAN startup includes creation of rapid prototypes that are tested and revised based on feedback, allowing for faster evolution of the product than traditional methods.
The other side of the J/P dichotomy includes these characteristics associated with people who prefer perceiving:
spontaneous
flexible
open-ended
adapt
change course
like things loose and open to change
feel energized by last-minute pressures*
P exemplifies a lot of what agile and LEAN are about. Today's business environment may be a good place to use your perceiving side and/or to work on developing more P, huh?
Reminds me of my little citrus grove that lives in an agile and LEAN way. We have two lemon trees, two orange trees, one lime and one grapefruit. Although they are all planted in the same area, the shade, water and drainage conditions vary. It is fascinating to watch the trees bloom whenever possible. I'm no expert, but it seems that whenever one has gotten enough water and enough sun, a few blooms pop out. Just by their nature, these trees jump on any available opportunity to produce, responding rapidly to their unique environment. And, what's more, they don't all bloom at the same time. Crazy as it sounds, two trees are blooming right now while we are harvesting lemons and grapefruits!
Are you agile and LEAN, adaptive and rapidly evolving based on feedback? Do you know if you have a preference for J or for P? Consider the Myers-Briggs; it is a fascinating tool for increasing self-awareness and for development as well as team building.
* Source:  From Introduction to Type and MBTI Manual. Mountain View,CA: CPP Inc.